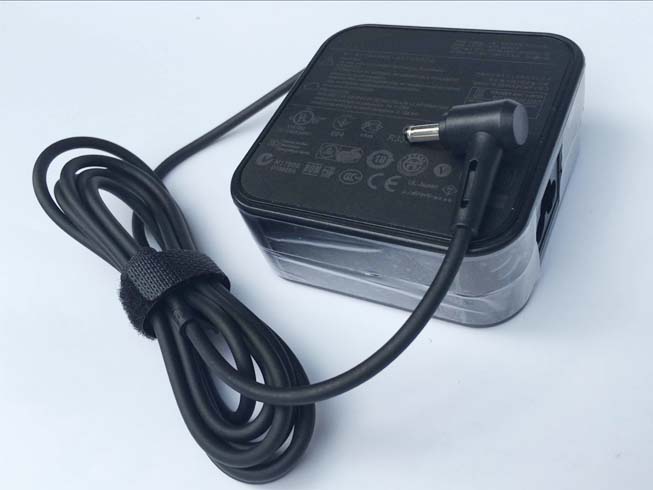 Buy Replacement AC Power Adapter PA-1650-78 for Asus Zenbook Prime UX32V/UX32VD Ultrabook
ASUS PA-1650-78 Power Adapter - Product information
NZ laptop Ac Adapter shop, buy cheap Asus PA-1650-78 replacement laptop Ac Adapter, PA-1650-78 AC Adapter with low price and high quality! Brand New Adapters for Asus Zenbook Prime UX32V/UX32VD Ultrabook.
AC Input:
100 - 240V 1.5A 50-60Hz
DC Output:
19V 3.42A 65W
PA-1650-78 Power Adapter
Adapter Part Numbers:
Plug Size: 4.0*1.35/10mm, ( Barrel, Center +)
PA-1650-78, ADP-65JH DB, ADP-40TH A, EXA1206CH, 0A001-00330100, 90-XB3NN0PW00010Y
Adapter Fit Models:
Note: This charger doesn't fit UX21E UX31E models
ASUS Zenbook UX 21A UX31A UX32A UX32VD Series Ultrabook Models: (
If your product model isn't listed below, please refer to the above specification, this item will fits all ASUS Laptops with above specifications
.)
Asus ZenBook UX21A Series
Asus ZenBook UX31A Series
Asus Zenbook Prime UX31A
Asus ZenBook UX32A Series
Asus ZenBook UX32VD Series
ASUS Zenbook Prime UX32A UX32A-DB51 UX32A-DB31
ASUS ZenBook UX32VD, U38N, U38DT, UX52VS, UX42VS
Asus Taichi 11.6-inch Touch
ASUS Taichi 21-DH51
ASUS Taichi 21-DH71
Asus VivoBook X201E
Asus VivoBook X201E-DH01
Asus VivoBook X201E-KX003H
Asus VivoBook X201E-KX006H
Asus VivoBook X201E-KX009H
Asus VivoBook X201E-KX022H
Asus VivoBook X201E-KX040H
Asus VivoBook X201E-KX042H
Asus VivoBook X201E-KX096H
Asus VivoBook X201E-KX097H
Asus VivoBook X201E-KX098H
Asus VivoBook X201E-KX099H
Asus VivoBook F201E
Asus VivoBook F201E-KX052H
Asus VivoBook F201E-KX063H
Asus VivoBook F201E-KX064H
Asus VivoBook F201E-KX065H
Asus VivoBook F201E-KX065DU
Asus VivoBook F201E-KX066H
Asus VivoBook F201E-KX066DU
Asus VivoBook F201E-KX067H
Asus VivoBook F201E-KX067DU
Asus VivoBook F201E-KX068H
Asus VivoBook F201E-KX068DU
Asus VivoBook Q200E
Asus VivoBook Q200E-BHI3T45
Asus VivoBook X202E
Asus VivoBook X202E-DH31T
Asus VivoBook X202E-CT001H
Asus VivoBook X202E-CT006H
Asus VivoBook X202E-CT009H
Asus VivoBook X202E-CT025H
Asus VivoBook X202E-CT987G
Asus VivoBook X202E-CT987
Asus VivoBook X202E-CT3217
JP:
Asus PA-1650-78
DE:
PA-1650-78 Notebook-Netzteile
.Das richtige ASUS Laptop Netzteil finden.
The
Asus PA-1650-78 AC adapter
is used to recharge the battery in a notebook and to provide dependable power for operating the notebook for long periods of time. If an AC adapter fails it will not recharge the battery and it will not provide power to operate the notebook without a battery.
Test the Asus PA-1650-78 AC Adapter
Connect the output cord from the AC adapter to the notebook and plug the power cord into a working electrical outlet. Perform one or more of the following tasks to check the operation of the AC power adapter.
Check the power icon in the system tray.
If the icon resembles a power cord, and if moving the cursor over the icon displays the On AC Power message, the AC adapter is operating properly.
If the icon resembles a battery when the AC adapter is connected, the adapter is defective.
Check if the AC power adapter can operate the notebook when the battery is removed.
Do a normal shutdown of the PC.
Remove the battery from the Notebook.
Connect the ASUS power adapter and press the Power button to start the notebook.
If the PC does not start and operate normally, the AC adapter is defective and must be replaced.
If the PC does start and operate normally, the AC adapter is working properly
Determine the AC Adapter Part Number
Different notebook models require different AC adapters. You will need to know the Product Number of your notebook to determine the Part Number of the replacement part.
Perform one of the following tasks to find the Product Number of your notebook.
Click Start, then click Help & Support. The product name, product number, and serial number of the notebook are displayed in the upper left hand corner of the Help and Support home page.
If the Notebook computer is not powered on, turn it over and locate the ASUS Service Tag fastened to the back of the notebook. The Product Number (P/N) is printed on this tag. On some Notebook computers, the ASUS Service Tag is located inside the battery compartment. Remove the battery from the Notebook to view the ASUS Service Tag information.
All Electronic
>>
Power Adapter Fast Shipping
Adapter for 19.5V
Adapter for ADP-135KB
Adapter for PA3715E-1AC3
Adapter for 1627
Adapter for X200CA-DB01T
Adapter for VGN-CR510E
Adapter for ADP-45WD_B
Adapter for AP.T1902.001
Why buy laptop batteries & AC adapters from us?
www.notebookbattery.co.nz is quite a big site for selling laptop batteries,laptop AC adapters and electronic products online.
Low Prices Guarantee - Your best source for batteries and adapters. We are a new lithium battery manufacturer,Wholesaler and distributor of notebook computer batteries & AC adapter. Factory-direct price!
High Quality Guarantee - The batteries and adapters are rigorously tested for voltage, capacity, compatibility and safety to exceed original equipment manufacturer's specifications . The cheap batteries meet or exceed the original batteries.
Secure Shopping Guarantee- Shopping is easy and 100% secure. We value your privacy and keep your order and personal information safe. We never share or rent our customer's data. Click the "Add to cart" button to order what you need easily.
Wholesale and retail laptop adapter in NZ. Replacement for Acer,Apple, Compaq,Dell, FUJITSU, IBM,Lenovo,Sony and so on.
How to select
laptop Adapter
? Make sure the volt and currect of adapter is same as your origial. carefully check the size of tip of
adapter
is correct. check and confirm with the photo of power adapter is the one you are looking for. We ship to the Laptop adapter around Globe [USA, Canada, UK, NZ and Ireland, Australia]. View more laptop adapter. Contact with us if any problem on selecting power adapter.
These may be you want to look for :
Dell 2TXYM power supply
,
LENOVO PS-5281-01VF power supply
,
Dell 0T122K power supply
,
Dell G238T power supply
,
dell 6RG54 power supply
,